Details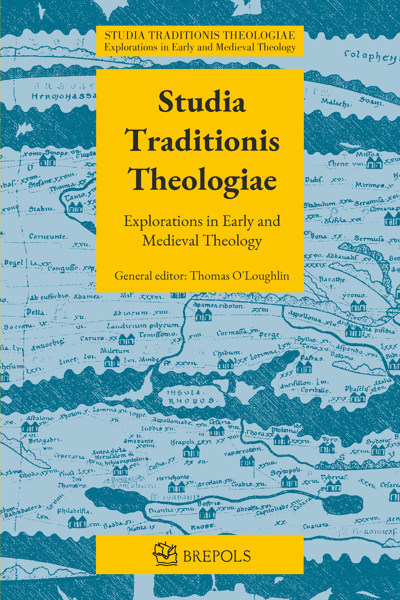 View online content
List of Publications
ISSN 2294-3617
Method of peer review
single-blind undertaken by a specialist member of the Board or an external specialist
Keywords
Christian Theology, Early Christianity, Medieval Theology, Fathers of the Church, Christology, History of Christianity, Liturgy, Dogmatic Issues, Christian Literature, Religious History, Women in Christianit, Christian Anthropology, Historical Theology
Accepted Language(s):
English
Accepts Contributions in Open Access

ABOUT
Theology continually engages with its past: the people, experience, Scriptures, liturgy, learning and customs of Christians. The past is preserved, rejected, modified; but the legacy steadily evolves as Christians are never indifferent to history. Even when engaging the future, theology looks backwards: the next generation's training includes inheriting a canon of Scripture, doctrine, and controversy; while adapting the past is central in every confrontation with a modernity.
This is the dynamic realm of tradition, and this series' focus. Whether examining people, texts, or periods, its volumes are concerned with how the past evolved in the past, and the interplay of theology, culture, and tradition.
Series Editor: Thomas O'Loughlin, Professor of Historical Theology, University of Nottingham.
EDITORIAL BOARD

Series Editor
Thomas O'Loughlin (Professor of Historical Theology in the University of Nottingham)

EDITORIAL BOARD

Director
Prof.Thomas O'Loughlin

Board Members
Dr Andreas Andreopoulos
Dr Nicholas Baker-Brian
Dr Augustine Casiday
Dr Mary B. Cunningham
Dr Juliette Day
Prof.Johannes Hoff
Prof.Paul Middleton
Prof.Simon Oliver
Prof.Andrew Prescott
Dr Patricia Rumsey
Prof.Jonathan Wooding
Dr Holger Zellentin
AUTHOR INFORMATION

All volumes in this series are evaluated by an Editorial Board, strictly on academic grounds, based on reports prepared by referees who have been commissioned by virtue of their specialism in the appropriate field. The Board ensures that the screening is done independently and without conflicts of interest. The definitive texts supplied by authors are also subject to review by the Board before being approved for publication.

Brepols general stylesheet can be found at: https://www.brepols.net/permalink/stylesheet-full-refs

Submissions should be addressed to:
Prof. Thomas O'Loughlin
Thomas.Oloughlin@nottingham.ac.uk