Details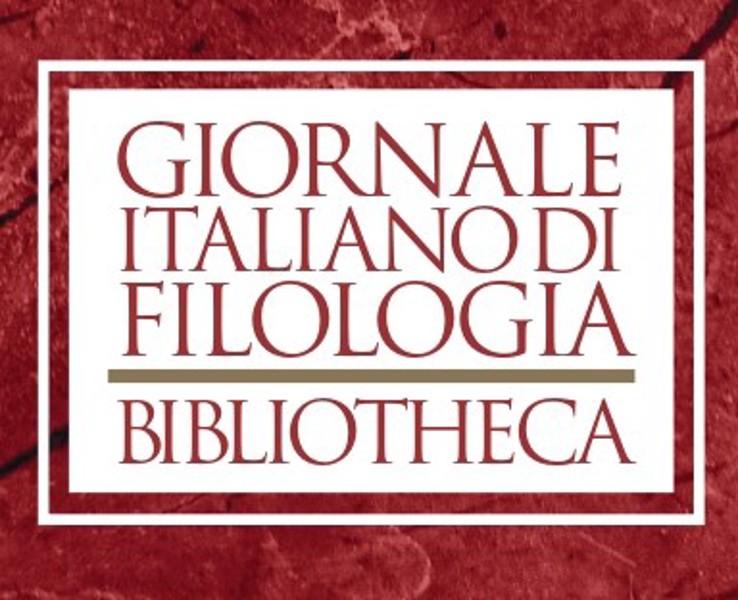 View online content
List of Publications
ISSN 2565-8204
Method of peer review
single-blind undertaken by (a) specialist member(s) of the Board or (an) external specialist(s)
Keywords
Antiquity, heritage, Classical Philology, text trasmission, Middle Ages, Ancient History, Latin and Romance Philology, Renaissance
Accepted Language(s):
German, English, French, Italian, Spanish
Accepts Contributions in Open Access

ABOUT
Conceived as a supplement series to the renowned Giornale Italiano di Filologia, the GIF Bibliotheca accommodates monographic and miscellaneous studies on ancient literature and its contexts, sources, exegesis and textual criticism. As such, it is one of Brepols' main showcases for studies in classical philology, broadly defined.
EDITORIAL BOARD

EDITOR IN CHIEF
Carlo Santini (Perugia)

EDITORIAL BOARD
Giorgio Bonamente (Perugia)
Paolo Fedeli (Bari)
Giovanni Polara (Napoli)
Aldo Setaioli (Perugia)

INTERNATIONAL SCIENTIFIC COMMITTEE
Maria Grazia Bonanno (Roma)
Carmen Codoñer (Salamanca)
Roberto Cristofoli (Perugia)
Emanuele Dettori (Roma)
Hans-Christian Günther (Freiburg i.B.)
David Konstan (New York)
Julián Méndez Dosuna (Salamanca)
Aires Nascimento (Lisboa)
Heinz-Günter Nesselrath (Heidelberg)
François Paschoud (Genève)
Carlo Pulsoni (Perugia)
Johann Ramminger (München)
Fabio Stok (Roma)
AUTHOR INFORMATION

Main Language: English

Additional Languages:
French
German
Italian
Spanish

Peer review: All volumes in this series are evaluated by an Editorial Board, strictly on academic grounds, based on reports prepared by referees who have been commissioned by virtue of their specialism in the appropriate field. The Board ensures that the screening is done independently and without conflicts of interest. The definitive texts supplied by authors are also subject to review by the Board before being approved for publication.

Author guidelines in English can be found at: https://www.brepols.net/permalink/stylesheet-author

Submissions should be sent to:
Carlo Santini, carloalb@unipg.it
Facoltà di Lettere, Dipartimento di Lingue e Letterature antiche, moderne e comparate
Piazza Morlacchi 11
06123 Perugia
Italy

For more information, please contact the series' Publishing Manager.