Details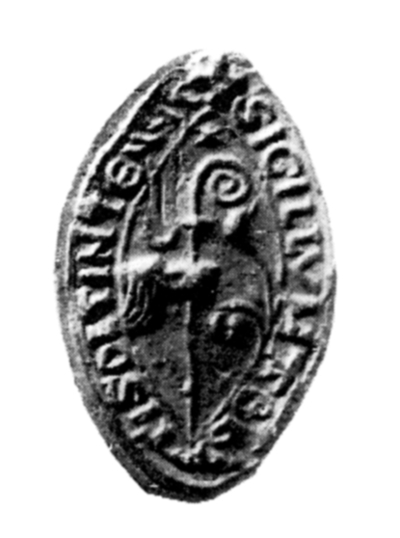 View online content
List of Publications
ISSN 2565-8697
Method of peer review
single-blind undertaken by an external specialist (i.c. appointed by the Board)
Accepted Language(s):
English
Accepts Contributions in Open Access

ABOUT
Medieval Monastic Studies is a series of monographs and collections of essays devoted to all aspects of the monastic history of Europe and the Latin East. This series examines a range of topics, varying from particular monastic and religious orders to male and female monasticism, individual houses and congregations, and aspects of monastic observances and environments. Individual volumes may be rooted in the disciplines of history, archaeology, literature, or art history, etc, or may be interdisciplinary in nature. The series complements the annual Journal of Medieval Monastic Studies.
EDITORIAL BOARD

Editors

Janet Burton, University of Wales Trinity Saint David

Karen Stöber, Universitat de Lleida

Editorial Board

Frances Andrews, University of St Andrews

Edel Bhreathnach, School of History, University College Cork

Guido Cariboni, Universita Cattolica del Sacro Cuore di Milano

Megan Cassidy-Welch, Australian Catholic University

James Clark, University of Exeter

Albrecht Diem, Syracuse University

Marilyn Dunn, University of Glasgow

Sarah Foot, Oxford University, Christ Church

Paul Freedman, Yale University

Alexis Grélois, Université de Rouen

Johnny Grandjean Gøgsig Jakobsen, University of Copenhagen

Martin Heale, University of Liverpool

Emilia Jamroziak, University of Leeds

William Chester Jordan, Princeton University

Jozsef Laszlovszky, Central European University Budapest

Julian Luxford, University of St Andrews

Colman O Clabaigh, Glenstal Abbey

Tadhg O'Keeffe, University College Dublin

Antonio Sennis, University College London

Kurt Villads Jensen, Stockholms Universitet
AUTHOR INFORMATION

Main language: English

All volumes in this series are evaluated by an Editorial Board, strictly on academic grounds, based on reports prepared by referees who have been commissioned by virtue of their specialism in the appropriate field. The Board ensures that the screening is done independently and without conflicts of interest. The definitive texts supplied by authors are also subject to review by the Board before being approved for publication.

English short references can be found at: https://www.brepols.net/permalink/stylesheet-short-refs

Submissions should be sent to the general editors: Janet Burton (j.burton@uwtsd.ac.uk) and Karen Stöber (karen.stober@udl.cat).