Details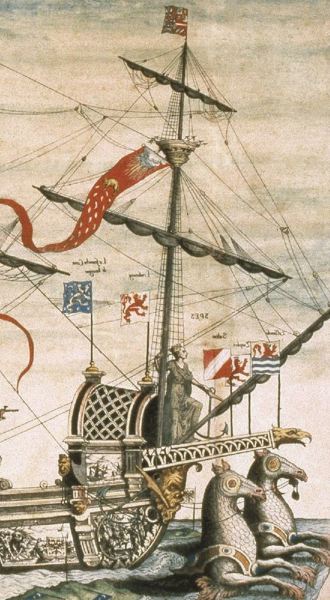 View online content
List of Publications
ISSN 2736-7037
Method of peer review
for more information contact the Editorial Board
Keywords
1450-1700, Trans-European area, American area, Court and Civic Festival, Early Modern, Royal, Elite, Local Community, Music, Permanent and Ephemeral Architecture, Dance, Spectacle, Performance, Politics, Artisans
Accepted Language(s):
English
Accepts Contributions in Open Access

ABOUT
This Series, in association with the Society for European Festivals Research, builds on the current surge of interest in the circumstances of Early Modern European Festivals – their political, religious, social, economic and cultural implications as well as in the detailed analysis of their performance (including ephemeral architecture, scenography, scripts, music and soundscape, dance, costumes, processions and fireworks), whether in indoor or outdoor, urban, rural or courtly locations.
Festivals were interdisciplinary and, on occasion, international in scope. They drew on a rich classical heritage and developed a shared pan-European iconography as well as exploiting regional and site-specific features. They played an important part in local politics and the local economy, as well as in international negotiations and the conscious presentation of power, sophistication and national identity, in a national, international and, sometimes, a global context.
The Series, including both essay collections and monographs, seeks to analyse the characteristics of individual festivals as well as to explore generic themes. It draws on a wealth of archival documentary evidence, alongside the visual and performative resources of galleries and museums, to study the historical, literary, performance and material culture of these extravagant occasions of state.
Its aim is to provide academics, advanced students, museum and gallery curators and archivists with scholarly commentary on Festivals in Early Modern Europe, based on extensive documentary and pictorial research, eyewitness accounts including ambassadors' reports and published orders of ceremony, and to encourage new scholars to contribute to the series' topic.
EDITORIAL BOARD

Founding Editors
J. R. Mulryne, University of Warwick, UK
Margaret M. McGowan, CBE, FBA, University of Sussex, UK

Series Editors
Margaret Shewring, University of Warwick, UK
Marie-Claude Canova-Green, University of London (Goldsmiths), UK
Richard Cooper, University of Oxford, UK

Publications Advisory Board
Maria Ines Aliverti, University of Pisa, Italy
Sydney Anglo, FBA, FSA, University of Wales, UK
Iain Fenlon, University of Cambridge, UK
Bernardo J. García García, Universidad Complutense de Madrid, Spain
Maartje van Geldaer, University of Amsterdam, Netherlands
Pieter Martens, Vrije Universiteit Brussel, Belgium
R. L. M. Morris, University of Cambridge, UK
Elaine Tierney, Research Institute, Victoria, Albert Museum, UK

Former Advisory Board Member
Noel Fallows (1961– 2021: FSA), University of Georgia
AUTHOR INFORMATION

Main Language: English

Additional Languages (by agreement): French, Italian, German, Spanish

Peer review of a proposed essay collection or monograph is undertaken in the first instance by a designated general editor in consultation with the remaining general editors. Each volume of collected essays may then, if recommended for contract, have up to four 'contributing' editors, with each taking responsibility for a group of submitted papers. This takes place in advance of final scrutiny by one of the general editors.

A detailed stylesheet for EFS can be found at: https://www.brepols.net/permalink/guidelines-efs

Proposals should be submitted to the series publishing manager: guy.carney@brepols.net