Details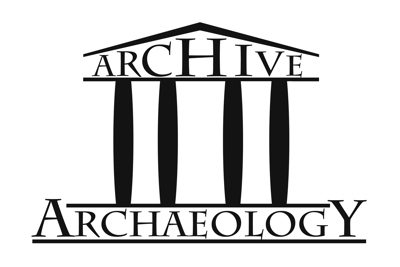 List of Publications
Method of peer review
single-blind undertaken by a specialist member of the Board or an external specialist
Keywords
Archaeology, history, archival sciences, excavation history, reception history, global history
Accepted Language(s):
German, English, French, Italian
Accepts Contributions in Open Access

ABOUT
Archive Archaeology is a series dedicated to the publication of monographs and edited collections that explore archives and legacy data as they relate to archaeology and history, and that have formed over the centuries. The aims of this series are twofold. Firstly, materials and excavation reports can be found in museums and archives around the world, but they are largely unpublished, frequently inaccessible, and typically uncited in scholarship, despite often holding crucial information on sites as well as objects. This series therefore aims to make this material available to readers for the first time, in combination with new research and wider discussions around the archive material. Secondly, in the context of wider discussions about handling and disseminating cultural heritage, the series looks to promote research that explores the methodological and theoretical discussions around such material. Combined, these two approaches provide a unique forum for new research into archival and legacy data.
EDITORIAL BOARD

General Editor
Rubina Raja, Aarhus Universitet

Editorial Board

Jennifer Baird, Birkbeck, University of London

Olympia Bobou, Aarhus Universitet

Lisa R. Brody, Yale University Art Gallery

Jon Frey, Michigan State University

Christopher Hallett, University of California, Berkeley

Fotini Kondyli, University of Virginia
AUTHOR INFORMATION

Main Language: English

Additional Languages: French, German, Italian, and Spanish

Single-blind undertaken by (a) specialist member(s) of the Board or (an) external specialist(s)

All volumes in this series are evaluated by an Editorial Board, strictly on academic grounds, based on reports prepared by referees who have been commissioned by virtue of their specialism in the appropriate field. The Board ensures that the screening is done independently and without conflicts of interest. The definitive texts supplied by authors are also subject to review by the Board before being approved for publication.