Details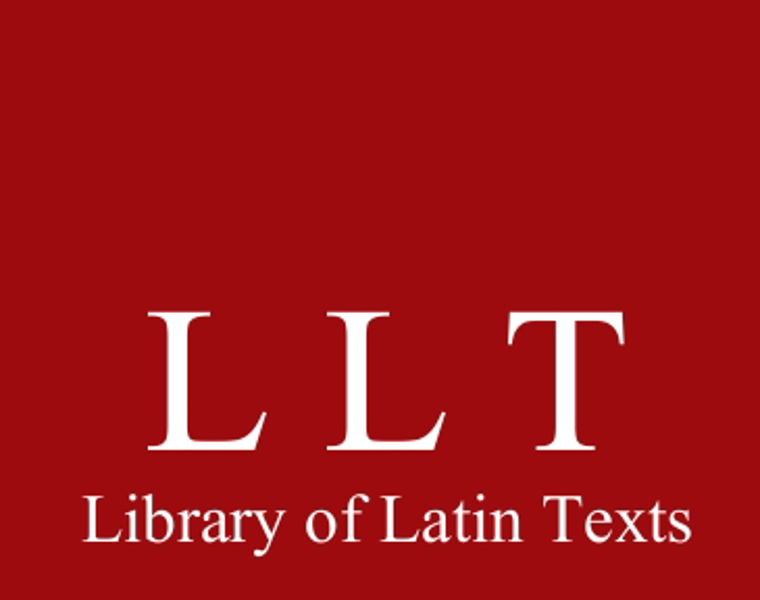 This book series no longer accepts new proposals
ABOUT
The Library of Latin texts (LLT) is the world's leading database for Latin texts. It contains texts from the beginning of Latin literature (Livius Andronicus, 240 BC) through to the texts of the Second Vatican Council (1962-1965). It covers all the works from the classical period, the most important patristic works, a very extensive corpus of Medieval Latin literature as well as works of recentior latinitas. The complete works of writers such as Cicero, Virgil, Augustine, Jerome, Gregory the Great, Anselm of Canterbury, Bernard of Clairvaux and Thomas à Kempis can thus be consulted.
The texts which are incorporated are selected in function of the state of current research. Independent research is then undertaken to verify facts relating to the text, such as the veracity of the authorial attribution or the dating. Further, errors in word-forms from the printed version are corrected.
The database comprises almost all works published in the Corpus Christianorum, both Series Latina and Continuatio Mediaeualis, the literature from Antiquity (Bibliotheca scriptorum Romanorum Teubneriana) and 600,000 words for the modern period. An important number of works have been taken from other collections such as the Corpus Scriptorum Ecclesiasticorum Latinorum, Sources Chrétiennes, Migne's Patrologia, Acta Sanctorum and Analecta Hymnica Medii Aevi.
Future updates of the database will only become available in the online version on the BREPOLiS platform.